Last June, I
put in my paper
s after twenty years as a cop. Why? To be a full time writer.
Since then, what have I done?
Well, I
went to Italy
for a month on a research trip. Things I learned and saw on that trip will go into at least three books I have lined out.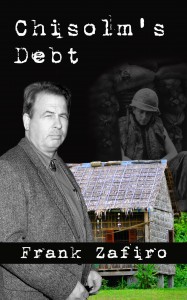 I released
Chisolm's Debt
, a story about Vietnam, guilt, redemption, and honor. I also designated it as my donation book for veteran support. Each November, all sales of this title for the entire month will be donated to support veterans. So far, the charity recipient has been
Remind.org
.
I've started (and am continuing it) on several collaborations...more to come on that in the future.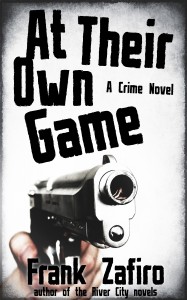 I just released two books in two weeks.
At Their Own Game
, a noir-ish story complete with crime, violence, money, and a femme fatale, came first on Feb 1.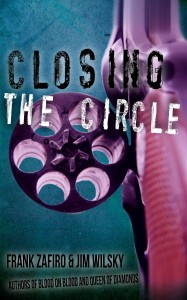 So...seven months or so of retirement. One month in Italy. Three books released. Moving full speed ahead. Scorecard so far?
Solid B.
Except, you know what? I don't really need a scorecard, do I? I'm doing what I love. The words keep coming. The stories are still exciting. The characters live. That's what matters most, and all the rest is really just wonderful bonus material.
That doesn't mean I don't want you to buy the books, however. Fill your Kindle with Zafiro goodness, please. And let me know what you think, because that's part of what's great about the writing experience. When you connect with a reader through your work, it's exhilarating. I think that it is really only second to that moment of creation when the story first hits the page, and that's a pretty glorious moment.
I'm experiencing more of those these days, across the boards.
You don't have to quit your job or retire and pursue your dream like I did, but I would encourage you to find what brings you those glorious moments. Then find a way to make sure you're around when they happen. As I approach 50 (still more than four years away but less and less of a theoretical concept than it once was), I recognize more and more that we have no idea how many days we have left on this planet, but we do know that they are finite. Don't be at the end of those days wishing you had tried something or done something. I think the last emotion I want to feel is love, not regret.
It's a balancing act, though, isn't it? Responsibilities and security on one side, the top of
Maslow's hierarchy
on the other.
Nobody said it would be easy, did they? Like I tell my youth hockey team when I preach to them about how hard you have to be willing to work to win, and how difficult it may be to execute on the ice...it ain't easy. I tell them that if it were easy, everyone would be doing it. If it were easy, it would be soccer.
All right, I know every soccer player and fan just deleted all my books from his/her Kindle, but you get my point. It isn't easy to find that balance.
But it is worth it.
And so are you.
#it'strue